Get 20% off by using code: flat20 **
How to calculate the size of cylinder that you required??
by Harsh Gangwal
The Length of the Cylinder Lock should be calculated by adding the Door Thickness, Thickness of the Material Pasted on the Door and Thickness/Projection of the Handle.  
 

……………………

Pasting on the Door - 

If Veneer Finish (2 sides X (4mm to 5mm))= e.g. 10mm

(Or) If Laminate Finish (2 sides X (1mm to 3mm))= e.g. 2mm

(Or) Other Finish (2 side X (………))=

 

 

 

 

……………………

 

 

……………………

The length of the cylinder required = e.g.

 

 

 

……………………

*Note that the cylinder should not be projected more then 4mm on one side.
For any questions or support, please contact
info@knobskart.com
---
---
Also in FAQ - Frequently asked questions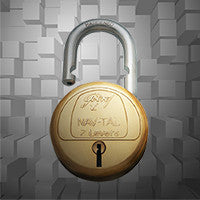 by Jyotirmay Chakraborti
by Harsh Gangwal
A cylinder lock is a locking mechanism that enables a mortise lock case for locking and unlocking function via a key.
by Harsh Gangwal
Link Locks
 Mortise Lock Body
Top