Get 20% off by using code: flat20 **
Bonus Mortise Lock Types
by Harsh Gangwal
To Buy Bonus Mortise Lock Body click here.
To know more about mortise locks click here and to know about cylinder locks click here.
For any questions or support, please contact us: info@knobskart.com
© 2014 KnobsKart.com
---
---
Also in FAQ - Frequently asked questions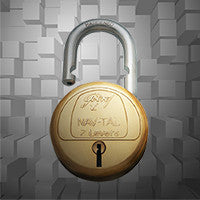 by Jyotirmay Chakraborti
by Harsh Gangwal
A cylinder lock is a locking mechanism that enables a mortise lock case for locking and unlocking function via a key.
by Harsh Gangwal
The Length of the Cylinder Lock should be calculated by adding the 
Door 
Thickness, Thickness of the 
Material Pasted
 on the Door and Thickness/Projection of the 
Handle
.  
Top